It's me and the wonderful world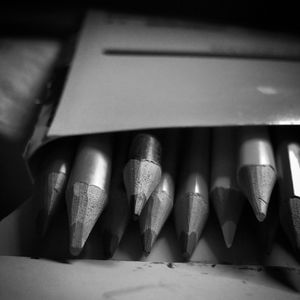 What happened in 2014 for Madame?
Everything in life is not about you and the beautiful world around you. The truth is that you open your window and you see the gray sky. You switch on the TV set for the News channel and you get this feeling of sickness and disgust. You open your heart to your soulmate or your friends and you seem to be crossing a blurred line of forbidden sins. Getting to the point: why are we living?
It seems there are people who have got the answer. They're called philosophers. Because they think of life differently, with wisdom, with ideas. If I look at my life I see a void. I can fill it up with many things, interesting things, painful Things, boredom too. 2014 was the year of many successes and many failures too. First, I can say proudly that I had a New Year's Eve with my family and not at a hospital, alone like 2012. Secondly, I passed my exams and got my English licence degree. After 2 years in medical studies and 3 in English, I already felt tired of university but I kept on dreaming to pursue my wish to get 2 Master degrees. And I, Oh my god, applied for two internships! My first move in the world of working people. I did not love it nor did I hate those two internships,but it is not really my dream life.
Thirdly, I did my first art exhibition (of paintings and drawings). It was awesome. I had my 23rd birthday offered on a plate by my family and friends the same day of a special meeting: the reading of my poems facing a public. I was thrilled. Then during the summer I wrote my first novel. It got rejected by the main editors but it was a great experience to prove myself I could write something bigger than a poem. After that I also wrote many short stories. I wrote a text for Le cercle des Économistes and won the chance to be one of the 100 students to go to Aix en Provence, all for free, to attend conferences and operas. It was painful and looked like a nightmare but looking closer it was a great opportunity. I was in a wheelchair for many of the main events of year 2014.
Oh I forgot I went to the Salon du Livre of Paris. This was amazing too. In July and August I had the best holidays on my favorite island. I participated to La forêt des livres 2014 with celebrities. And that was nice! I had another book fair in December. I sold many of my books during the whole year. Thanks to the readers, Poetry amateurs, new or faithful. I heard people complimenting, complaining... and I heard people telling me I was a great creative talented person. I don't earn enough money with this hobby to live an independent life but I bought myself a violin with my royalties. Finally I tried a new medicine, terrible for side effects but somehow efficient for a long term use. In 2014 I had great friends, new or old, I know them better and I love them. I learned to love my family harder. I lost my beautiful Ava and Abby and for that I feel so guilty of loving animals as much as human beings or maybe more. This year I also lost 17kg, and I found back my old fashioned thin silhouette. For sure this is great news for my old pair of jeans.
And that's it... Hmmm. Oh and... like the song says in french: "J'ai attrapé un coup de soleil, un coup d'amour, un coup de je t'aime...". Okay, then. I think it's no goodbye. It's an Au Revoir 2014. It's more optimistic.
With all that said and done... I think I know why I am scared of 2015. I always tend to say "You build your own happiness with your own choices. You are the architect of your life." And if I sometimes cry because I can't find the bricks of my foundations, I know I will always have someone to help me out. And so I am waiting for the sunny days. And your smiling faces.
~~ I don't like saying happy new year but i mean it when i wish you happiness.
Love.
T.A.